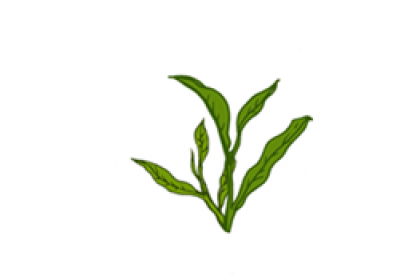 Black tea is a type of tea that is more oxidized than oolong, green and white teas. All four types are made from leaves of the shrub (or small tree) Camellia sinensis. Black tea is generally stronger in flavor than the less oxidized teas. Two principal varieties of the species are used – the small-leaved Chinese variety plant (C. sinensis subsp. sinensis), used for most other types of teas, and the large-leaved Assamese plant (C. sinensis subsp. assamica), which was traditionally mainly used for black tea, although in recent years some green and white have been produced.
In Chinese languages and the languages of neighboring countries, black tea is known as "red tea" (Japanese 紅茶 kōcha; Korean 홍차 hongcha, Bengali Lal cha), a description of the colour of the liquid; the Western term "black tea" refers to the colour of the oxidized leaves. In Chinese, "black tea" is a commonly used classification for post-fermented teas, such as Pu-erh tea; outside of China and its neighbouring countries, "red tea" more commonly refers to rooibos, a South African herbal tea.
While green tea usually loses its flavor within a year, black tea retains its flavour for several years. For this reason, it has long been an article of trade, and compressed bricks of black tea even served as a form of de facto currency in Mongolia, Tibet and Siberia into the 19th century.[1] Although green tea has recently seen a revival due to its purported health benefits, black tea still accounts for over ninety percent of all tea sold in the West
Research and health effects
Plain black tea without sweeteners or additives contains negligible quantities of calories, protein, sodium, and fat. Some flavored tea with different herbs added may have less than 1 gram of carbohydrates. Black teas from the Camellia sinensis tea plant contain polyphenols with antioxidant properties known as thearubigins and theaflavins.[12]
Cancer
Meta-analyses of observational studies have concluded that black tea consumption does not appear to protect against the development of oral cancers in Asian or Caucasian populations, the development of esophageal cancer or prostate cancer in Asian populations, or the development of lung cancer.[13][14][15][16][17]
Cardiovascular disease
Black tea consumption may be associated with a reduced risk of stroke.[18][19]
A 2013 Cochrane review of randomized controlled trials (RCT) greater than 3 months duration concluded that long-term consumption of black tea slightly lowers systolic and diastolic blood pressures (about 1-2 mmHg).[12] This conclusion was based on limited evidence.[12] Another meta-analysis of RCTs reached a similar conclusion.[20]
Hyperlipidemia
A 2013 Cochrane review concluded that long-term black tea consumption lowers the blood concentration of LDL cholesterol by 0.43 mmol/L (or 7.74 mg/dL)
(cr. wiki)
Also View:
Rose Black Tea Extract
Blueberry Black Tea Extract