Description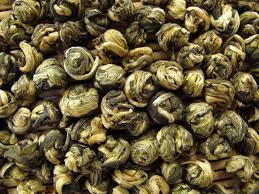 Net Weight: 4.8oz/135g
The Jasmine herbal plant is native to the tropical and warm area of Asia, like the southeast part of China. Centuries ago, jasmine black tea is only be prepared for Chinese royal in summer for cooling and relaxation, as it became famous gradually by its special aroma, more tea leaves' farmers started to plant jasmine, and the production had an sharply increase during Han dynasty. Until now, jasmine is still popular in Asian area, and every year, thousands tons jasmine is been exported to Europe and .America. At present, jasmine black has become an international famous tea for the whole world.
It is very easy to brew the black Jasmine tea.
Like all green tea, Black Jasmine Tea should be brewed in clean, mineral free water. Bring fresh water to a rolling boil and pour into tea cup. Add 2.5g white peony to the water. Brew 3 to 5 minutes or to desired strength for optimal taste. Sweeten to taste with honey or sugar.
Save
Save
Save
Save
Save
Save
Save