Description
Net Weight: 2.6oz/75g
Pineapple is one of the most popular fruit in South America.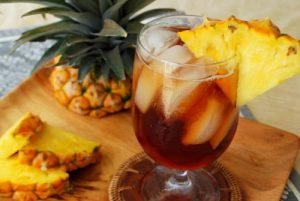 The pineapple comes from the tropical area, with fully sunshine and watering; the pineapple usually stores more nutrition and mineral elements than other fruits. The pineapple flavor tea is extracted from fresh pineapple, with the combination of black tea, it improve the taste and nutritive value, also make the tea taste more tasty and refreshing.
How to brew the pineapple tea
For keeping the original flavor of pineapple, we
recommend the consumer to bring fresh water to rolling boil, and pour the water into a tea cup. Then, add 2.5g peach flavor tea to the water, brew 3 to 5 minutes or to desired strength for optimal taste. Sweeten to taste with honey or sugar.
Save
Save
Save
Save
Save