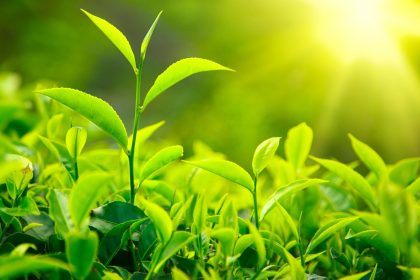 What is Green Tea
Green tea (綠茶) is among one of the oldest known forms of tea. It is carried alongside many cultures and a traditional marvel of a drink. It has been used, for good reason, for medicinal purposes in China. Its use spans many centuries, and modern science continues to shed light on why it has remained such a strong pillar of health.
The Benefit of Green Tea
One of the core benefits of green tea is its use in cancer-prevention. There have been many studies shown where the growth of tumors is less likely among those who regularly drink tea, compared to those who do not. Green tea, compared to many other forms of tea, seems to be one of the most consistent in this regard. Further studies are needed. Animal models and studies have been the most fruitful in supporting green tea's ability to suppress the issues that lead to cancer-inducing cell malfunctions.
Green tea isn't all that keeps a person healthy, but it does help quite a bit. Unfortunately, in many studies that involve green tea, the beneficial effect it has on smokers and former smokers is minimal. Nonsmokers, on the other hand, then to get a larger boost from green tea's health benefits. A healthy lifestyle, paired with healthy green tea drinks, lead toward the best path of health and reduced risk.
When considering the benefits for green tea, weight loss is one thing that comes to mind rather quickly. Reducing fat deposits allows people to lose weight quicker than other products allow them to. The powerful antioxidants that are found in this tea can help with immune health as well. There are many benefits to drinking this Jasmine Green Tea regularly, whether it is sipped on all day or drank down immediately. This is why this makes a great gift for any type of occasion.
Green Tea Can Prevent Cancer
Studies are still ongoing, with green tea squaring off against several forms of cancer. The ancient drink excels when it comes to prevention, as well as helping to fight off the early stages of certain cancers. A study large enough to truly express the benefits are still needed, and some may be underway.
Upon looking at all the scientific studies, it becomes clear where the root of green tea takes hold. Prevention, or in other words, maintaining a healthy human body is where green tea shines. Regularly drinking green tea will effectively preserve your body's health. Statistics seem to indicate it will ward away type 2 diabetes. The danger of cardiovascular diseases is also reduced specifically by the regular consumption of green tea.
Studies so far have not announced a massive difference, since current studies regarding green tea are strictly epidemiological. Depending on the population being studies, and what lifestyles are pursued, the results of such studies don't show a huge enough difference to be concrete. An unhealthy lifestyle will dampen the effects of green tea. The fact that a significant benefit is detected in the first place is what draws numerous studies open to the traits present in this drink
Green Tea is a supportive Drink that sustains us
Green tea isn't a cure. It is a supportive drink that sustains us. Its strength, like all medicinal substances, depends on their dosage. A large part of why the effect of green tea on humans is less observed is because we're rather large compared to many animals, and so green tea has more ground to cover has it spreads through our body. Adding green tea to a lifestyle dedicated to keeping yourself strong is an advantageous choice.
Among all the possible benefits of green tea, there are also very few disadvantages to the drink. Almost all the effects of green tea are a plus for the drinker. The disadvantages, such as gastrointestinal irritation, are often the result of taking in far too much tea. All things become harmful at extreme amounts, and tea is no exception to that, but it is undoubtedly one of the best drinks in steady moderation.